Historic Renner Field and Airport hangar photos
Early aerial of Renner Field about 1950.
Aerial of airport from 2006 showing hangar and sign visible from the air.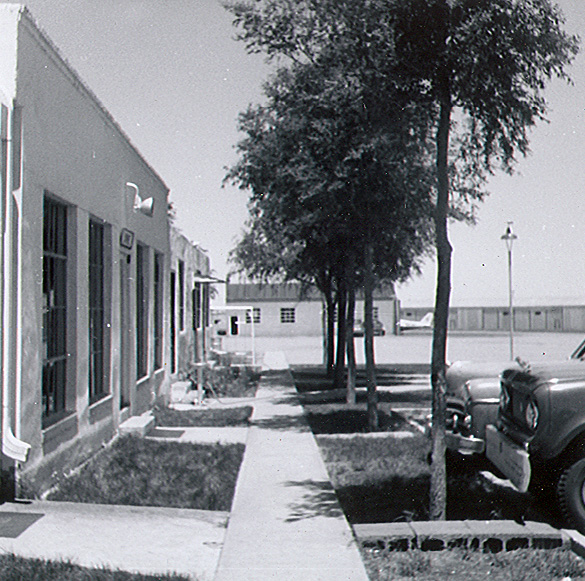 East side of hangar as it appeared in 1972.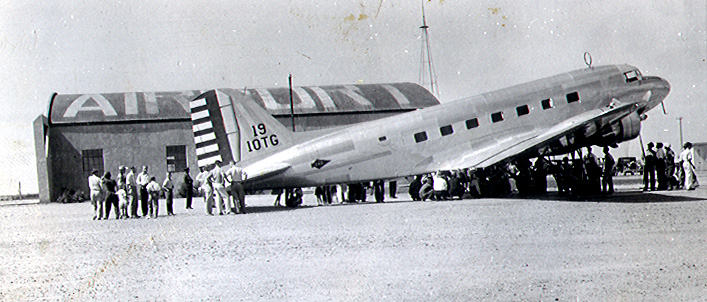 Renner Field was location for an annual fly-in of military planes.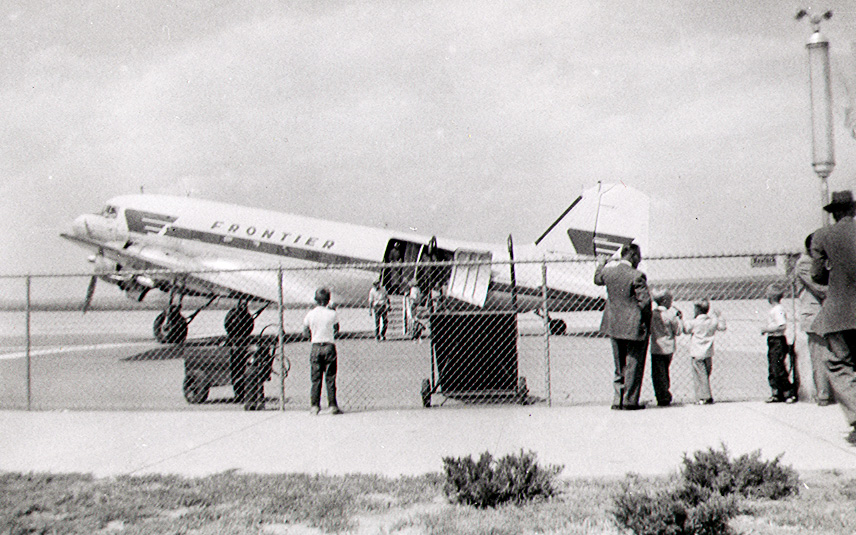 Renner Field in the 1970s when Frontier was flying a regular schedule through Goodland.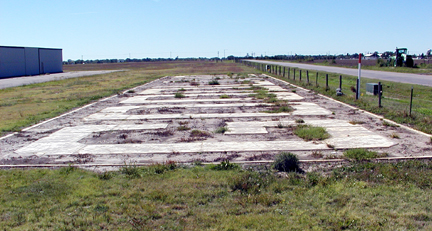 Goodland sign built by WPA before weeds were cleaned out and repainted by Goodland Lions.
Inside northeast corner of hangar where bedrooms were built.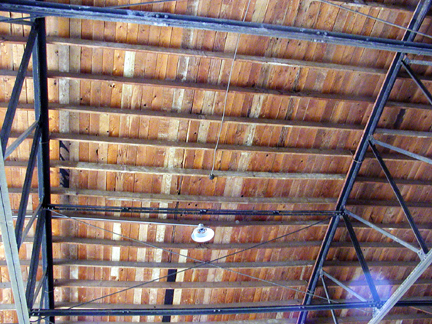 Inside hangar roof showing some of the cracked and broken boards.